Scientists Find New Process for Algae Oil Production
Scientists at PNNL have created a new process for the production of biocrude oil from algae in a few minutes. The process uses heat and pressure to change the algae to biocrude oil by chemical and physical reactions. The biocrude can later be converted to aviation fuel, gasoline and diesel by using conventional refining technology.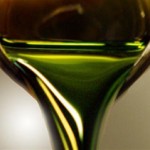 Unlike traditional extraction methods, this process is advantageous as it converts whole algae to biocrude, fuel gas and usable by-products. This doubles the yield of biofuel from algae and cuts the cost of production by 86%.