New Microalgae for Biofuel Production
Scientists from Japan and France have found a new microalgae Fistulifera solaris, as an emerging promising candidate for next-generation biofuel technology. The alga was first identified from the samples taken at the junction of two rivers in Japan.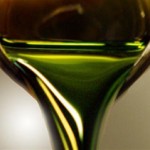 Scientists have elucidated the underpinnings of simultaneous growth and oil production by sequencing the genomes of Fistulifera solaris and also cataloguing a transcriptome, providing a read-out of all genes expressed at a given time. The new microalgae has the ability to show faster growth and production of high levels of oil, both at the same time, thus making it a potential candidate for batch culture to produce biomass from which oil for biofuels can be harvested.