BlueOceanNutrasciences Announces Filing of Additional Patent Applications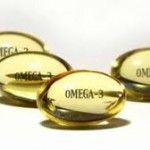 BlueOceanNutrasciences Inc. has announced that it has continued to expand its intellectual property portfolio with additional patent application filings.
The company's strategy of forming partnerships with strategic partners to develop and commercialize specialty astaxanthin and omega-3 products for the nutraceutical markets is augmented by its own innovations which it is capturing through a growing I.P. portfolio.
View the complete list of products from Algae
Click here