Algae can be grown as biofuel, even in cold climates – Insights from a Finland Researcher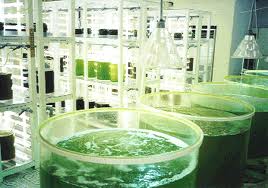 In the natural world, algae's presence is often unwanted. Its overgrowth sucks the oxygen out of bodies of water, depleting biodiversity in aquatic ecosystems. And when it appears in increasing supply along popular shorelines, property values drop, hurting local economies.
Benefits of algae, cultivation in cooler climes, like Finland, has proved challenging. Given the lack daylight in the winter months of northern regions, algae isn't a profitable biofuel in many places. But new research in Finland shows algae can bloom without light.
Algae is mostly nourished by heat, not light, and scientists at VTT Technical Research Centre of Finland are hoping they can find an efficient way to heat up vats of algae for commercial uses.
The most sensible thing to do in Finland is to integrate cultivation into industrial processes with spill heat and to integration into industrial processes with spill heat and focus development on the production of biofuels and biochemical compounds, and on nutrient removal from effluents," project manager and VTT scientist Mona Arnold said. "Algae can also be used to recover nutrients, organic impurities and heavy metals from waste and waste water."
Read more: http://www.upi.com/Science_News/2014/03/20/Algae-can-be-grown-as-biofuel-even-in-cold-climates/9211395326553/#ixzz2wceaD2qm