Oilgae
The global information support resource for the algae value added products industry.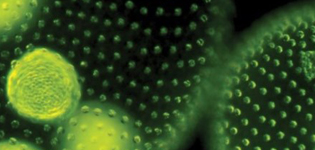 Started in 2007, Oilgae originally had a focus on biofuels, but has today grown into a comprehensive resource providing intelligence on a wide range of fuel and non-fuel products and solutions from algae.
We welcome you to use our Web site, Blog and Newsletter for insights, and our Club and Forum for interactions. Besides, you can also review our highly acclaimed white papers and reports.
Latest Updates - Research, Regulations, Products...
Oilgae – Services and Solutions
Reports & Business
Intelligence: Highly acclaimed reports on algae fuel & products.

Non fuel Products: Brings out all the possible applications of algae and its market potential

Oilgae Club: An online community for algae fuel enthusiasts worldwide

Newsletter: Latest updates from algae fuel industry worldwide

Promotions: Promote your product or solutions at the Oilgae website and newsletter

Videos: Collection of algae fuel and product videos, in over -- categories

White Papers: Highly acclaimed white papers on algae fuels and products. Free downloads

Oilgae Forum: Discussions on energy from algae

Oilgae Gallery: Promote your product for Just $100 a month

Oilgae Blog: The Latest from the World of Algae Fuels
Featured Videos
Blog Categories