I have been reading in this forum that Oil from Algae becomes viable in raceway ponds / PBR the moment oil reaches $ 100 per barrel .
Is it true !!
Is it now viable. ? Can those in the know throw some light !!
That is great news for Algae.TecGermany is the hotbed of not just algae but also carbon capture and storage in Europe.FWB is a great exchange to be listed in .REad morehttp://www.fnarena.com/index2.cfm?type=dsp_newsitem&n=46725A5B-BC03-58B8-DE6A42DA960DA86E
I have said repeatedly a few months ago, when Solazyme signed up strategic and financial partnership with the Japanese food giant and Uniliver, that it appears that Solazyme is heading for an IPO.
That was what - some 4/5 months ago.
Not bad. I may have misread the market regarding Algae.Tec of Australia.
But I am bang on in Solazyme. The rumour has it that they are going to file the S-1 doc next month.
Look and refer all the blogs wherein we have discussed Solazymes technology, partnerships, costs of algae oil they supplied to the Navy and the reasons, etc are all here. You dont need to go anywhereelse.
Mark my words, that if finally Solazyme comes out with an IPO, it will be the best ever in all biofuels.
Vinod Khosla will realise that he too can be wrong.
Existing investors support Solazyme for further fund raising ...10 Aug 2010 ... Solazyme, Inc., a renewable oil production company and leader in algal biotechnology, announced that it has raised $52 million in its Series ...www.oilgae.com/club/users/manohar/blogs/502
Sanfrancisco Solazyme and Lestrem, France, Roquette tie up ...10 Nov 2010 ... Solazyme has been in news for its sale of algae oil to the US Navy and its order that it got from Department of Defence. Not just that. ...www.oilgae.com/club/users/Shankar/blogs/925
Solazyme CEO clarifies on Price !! - Oilgae Club11 Oct 2010 ... Arden blogs Solazyme CEO clarifies on Pric... You are here ... Solazyme CEO Jonathan Wolfson, writes to Robert Rapier of Rsquared. ...www.oilgae.com/club/users/Arden/blogs/836
Solazyme Research in Algae Oil - Oilgae Club29 Oct 2010 ... Aathmika blogs Solazyme Research in Algae Oil You are here ... Solazyme founded in 2003 has a unique technology that allows algae to produce ...www.oilgae.com/club/users/aathmika/blogs/827
The story behind 1500 gallons of Solazyme's jet fuel to the U.S. ...11 Aug 2010 ... Solazyme,a San Francisco-based algae company claimed that they provided about 1500 gallons of algae-based jet fuel , infact 100 percent ...www.oilgae.com/club/users/sumukhi/blogs/507
$52 million for algae fuel development- Solazyme - Oilgae Club10 Aug 2010 ... Solazyme, a company based out of California have been working on a unique method of making algae fuels by using cheap sugars to grow algae ...www.oilgae.com/club/users/sumukhi/blogs/500

Blogs under tag Solazyme8 Sep 2010 ... Many of you may even remember that the Japanese food giant called San-ei Gen has participated in the recent $ 54 m Vc funding to Solazyme as ...www.oilgae.com/club/users/Shankar/blogs/tags/solazyme


Actually there are many many more blogs on Solazyme for one to do adequate research on Solazyme here in this site.
News Alert: OOIL lands an order worth up to $1 Million


Welcome Back!





Letís get right into it. Last time I alerted you to

OOIL

was on December 9th, 2010. At the time

OOIL

traded for just $.145 a share and it proceeded to climb up the chart topping out at $.27 on January 12th, 2011.





Thatís a cool and easy 86% run!





Now as you know, OriginOil, Inc. (

OOIL

) is developing a breakthrough technology that will transform algae, the most promising source of renewable oil, into a true competitor to petroleum.



All that you read above is from Stockmarket weekly and u can read the rest of the story here
http://www.stockmarketweekly.com/newsletters/2833-news-alert%20-ooil-lands-an-order-worth-up-to%201-million/
Rising for a second consecutive day, a two day rise of 67.9% January 27
Remarkable. Especially considering that I thought that the issue wont be fully subscribed, given my understanding of the company's credentials at the time they went public.
I am pleasantly surprised.
PRICE VOLUME DYNAMICSVolatility: the stock traded between an intraday low of 38.0c and a high of 47.0c, suggesting a trading opportunity between peaks and troughs. Today its volatility of 23.7% was 10.7 times its average volatility of 2.2%. A price rise on high volatility is a bullish signal. Relativities: today its percentile rank in the Australian market of 1,367 stocks and 74 units traded today was 100. Volume: there were 415,015 shares worth $176,907 traded. The volume was 2.5 times average trading of 168,956 shares.
Based on 28,346,668 issued equity shares the market capitalisation is $13.3 million.
I must eat my words.Algae Tec has raised $ 5.1 m and is getting listed today.

Algae Tec, a company that uses algae to produce biofuels and store carbon dioxide will make its debut on the stock exchange today after raising $5.1 million from investors.
Algae.Tec, an Australian-US collaboration, has signed a memorandum of understanding with the ethanol producer Manildra for a demonstration algae production plant at Manildra's starch and ethanol facility at Nowra on the NSW south coast
Algae.Tec also has signed a memorandum of understanding with the Hong Kong company Pacific Minerals and the Australian company RKD International for the establishment of a Chinese joint venture. It is aimed at introducing Algae.Tec's technology to China.
more http://www.smh.com.au/business/algae-venture-to-make-debut-20110112-19o70.html
Nice to know that your hypothesis is true.But what is your hypothesis ?
It is good. I think they have finally improved the club site. I cn now increase the font and make it bold when i want to stress while discussing " algae biofuel costing " or for that matter any other topic of interest.
I dont know what x2 etc and T etc mean. I find this has a lot of space and easy for me to write / edit / underline/ make bold etc
Thats good. Keep it up Oilgae.

way to go.




This is terrific FOA. It works well. we can now underline, highlight what we want to emphasise.
Algae biofuel process set up cost

An
interesting write up by an algaepreneur. Ron Brown has given his
costing. It is in contrast with the academic costing given by EBI. I
wish he could be invited along with the authors to discuss the algae
biofuel costs and costing.
Go ahead read on a short note by Ron Brown on how he set up his own algae farming to oil extraction.

"Last
year, I became a founding director and Chief Technical Officer of
Aquatic Resource Farming, Inc. in a scheme to grow algae for its oil for
use as a renewable fuel feedstock."

He seems to have started all this almost solo. I admire the initiative.


" We built a 300-gallon concrete raceway for $300.00. (Plastic raceways of about the same size are commercially available for $7,000.00.)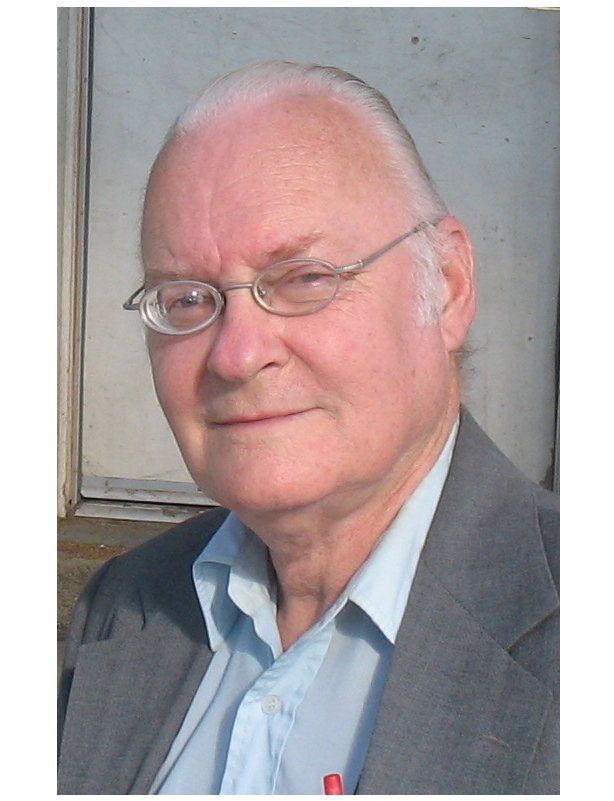 I
designed, built, and patented a bio-reactor at a cost of about
$4,000.00, as opposed to at least tens of thousands of dollars for its
equivalent. "

He has been cost conscious all along.

"We tried four different techniques for harvesting the algae
from the water (flocculation, foam flotation, electrophoresis, and
centrifugation), finally implementing a harvesting strategy that uses
two 60-liter-per-hour cream separators from Ukraine, bought through eBay
at a cost of $135.00 each, saving thousands of dollars. "

Meticulous planning.

"To extract the oil from the algae, we tried solvent extraction, with some success. Searching for a more cost-effective solution, I bought a hand-operated screw expeller press from Rajkumar Engineering for $100.00. After some false starts, we were able to use it to extract oil from the dried algae.

Larger
units are available from China for $3,000.00. Prices for expeller
presses specifically designed for use with algae start at $9,000.00.

Although we were able to surmount all the technical obstacles, there were a few surprises:

We discovered that the bioreactor was not even necessary
after the first batch. If we could just save five gallons of dense
culture or a couple of kilos of algae paste from the current batch, it
could easily be preserved in a refrigerator. Although we had arranged
for $80,000 in capital, this never materialized, leaving the company
with an uncertain future

We are poised to set up a 1/10th acre
pilot plant to demonstrate the scalability and commercial feasibility of
our process, but there is no money. We found a grant opportunity with
the National Science Foundation which would allow us to continue, but
the deadline is fast approaching, and it is not clear whether we will be
able to get everything set up properly in time to meet the deadline."


By Ron Brown

http://www.marketingbydeepak.com/?p=4392&utm_source=rss&utm_medium=rss&utm_campaign=road-renewable-energy-bumpier-expected

More about algae biofuel cost and algea biofuel costing at

http://www.oilgae.com/club/users/Jacintha/blogs/912