Seaweed Harvesting Begins In Bantry Bay
Mechanical harvesting of sub-tidal seaweed was set to begin in Bantry Bay.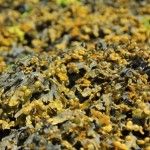 Operations by BioAtlantis Aquamarine Ltd, using the Atlantis Explorer (Callsugn EIPQ2) are expected to continue for the duration of the licence until 2024. Harvesting will take place in Areas A, B, C, D and E of the licence area.