Oman perfect to collect algae for biofuel synthesis: Experts
Oman has a great potential to provide algae for synthesis of biofuel, observers in the field of biology have stated.
The Sultanate, with its wadis and seas, is an excellent source of algae that can be cultivated for lipids or fats from which biofuel can then be derived.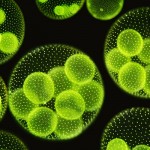 Mohamed Gomaa, a PhD student from the biology department of Sultan Qaboos University (SQU), said the Sultanate was an ideal place as it was home to wadis where species of algae suitable for biofuel extraction grew.