Ministry launches algae production techniques project
Saudi Minister of Environment, Water and Agriculture, Eng. Abdul Rahaman Bin Abdel Mohsen Al Fadli, launched the "Research and Development on Algae Production Techniques in KSA" project. Al Fadli signed Joint Cooperation Agreement with several governmental institutions and private sector to implement and support the project.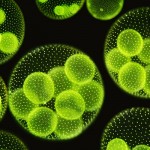 The under secretariat for Agriculture at the Ministry, Eng. Ahmed Alayadah said that the project is significant as it will use modern techniques in the production of algae using salt water that will contribute to the Kingdom's strategic Objective and Saudi Vision 2030 which targets achieving food security, economic development and environment sustainability in the Kingdom.
View the complete list of products from Algae
Click here