North Korea Invests In Algae, Claims It Is "Strategic Resource"
North Korea has decided to invest in algal life, and is hoping to harness the organism and use it as a "strategic resource". Sources believe the country has ventured into the area in the interests of national security.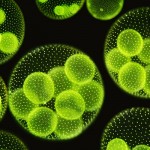 The researchers at Johns Hopkins believe that North Korea hopes the algae industry could soon "mitigate the negative effects of sanctions both on the country's energy supply and food security".