Newly Discovered Algal Enzyme Uses Light to Convert Fats into Fuel
Scientists have successfully engineered algae that when starved for nitrogen, put most of their stored energy, into fats. These fats are chemically similar to hydrocarbons and are thus further processed into "biofuel".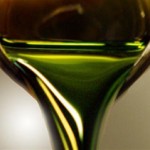 However, this processing of fats into biofuel is not a straightforward process. Interestingly, researchers from France also found the solution to the problem from microbes. Last year, they discovered that a certain species of algae converts fats directly into hydrocarbons. Now, they have identified the enzyme which is responsible for this conversion. This enzyme uses light for the conversion process.