Seaweed May Offer Promise as Novel Protein Source
Dutch researchers are highlighting the benefits of seaweed and microalgae as novel protein sources as well as a partial replacement to soy in animal feed.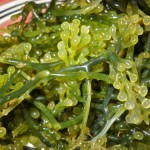 Seaweed as a new protein source is gaining attention in Netherlands with the Dutch government allocating €5m worth of funds to a project that is looking to exploit the nutritional value of seaweed for food/feed sectors. The Dutch government is also willing to stimulate seaweed cultivation which is currently limited.
View the complete list of products from Algae
Click here