AstaGlo First Product with Exclusive International Distribution to Achieve NAXA Verification
Natural Algae Astaxanthin Association has announced that AstaGlo marketed by Elite Life Sciences has qualified for NAXA verification Program Seal. The NAXA Verification Program tests products to verify that they are made from Haematococcus pluvialis algae.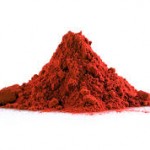 AstaGlo contains AstaZine Natural Astaxanthin produced by Algae Health Sciences and it is the first product with exclusive international distribution to receive the seal.
AstaGlo will be manufactured in United States and sold in Asia.
View the complete list of products from Algae
Click here