Seaweed Cookies and Bread to Enter South Korean Market Soon
Seaweed has been hailed as the next superfood in the Western world owing to its health benefits, but its sales has been decreasing in South Korea recently along with a decrease in consumption. To improve the seaweed industry in South Korea, National Institute of Fisheries Science, Korea has successfully developed seaweed based snacks without fishy smell.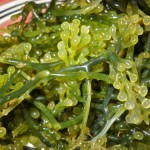 The seaweed based snacks will be first introduced to the public at the Wando Seaweed Expo to be held from April 14, 2017 to May 7, 2017.
By producing a variety of seaweed products, it is possible to encourage the consumption of marine products thereby increasing the industry's revenues.
View the complete list of products from Algae
Click here