Kemin Acquires Algal Scientific's Beta Glucan Technology
Kemin has acquired Algal Scientific's beta glucan production technology. The acquisition includes assets needed to manufacture beta glucan including production facility of Algal Scientific.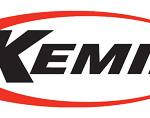 Already sold in many regions, Kemin will work to expand the beta glucan product sales. The beta glucan technology is viewed as a complement to the range of gut health products produced by Kemin.
View the complete list of products from Algae
Click here