Bellona Unveils New Report on Using Seaweed-Based Biofuels in Aviation
Bellana, a non-profit environmental organization based in Norway has published a report on the potential of using seaweed as a biofuel in aviation. Bellona has extensive experience with related issues, such as Arctic and marine transport, and is a co-founder of large-scale projects involving biomass production such as the project Ocean Forest and Sahara Forest Projects.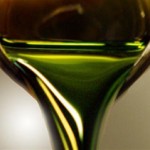 Seaweed is a large group of aquatic plants. If sustainably produced and used, some common species like sugar kelp could be a promising source for biofuels.