Synthetic Genomics and ExxonMobil Renew Algae Biofuels Research Agreement
Synthetic Genomics and ExxonMobil have extended their agreement to conduct joint research into advanced algae biofuels after making significant progress in understanding algae genetics, growth characteristics and increasing algae production.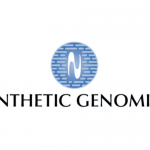 Both the companies have been researching and developing oil from algae for use as a renewable alternative to conventional transportation fuel since the launch of program in 2009. The extended agreement will focus on Synthetic Genomics' core strengths in synthetic biology, build on recent discoveries of biological pathways regulating lipid production and growth in advanced algal strains.