Novel System for Microalgae Cultivation
Scientists from Israel conducted a study where a new Arduino-based LED system was introduced for cultivation of various microalgae species. The system is based on RGB (APA102C) LEDs connected to an external Arduino microcontroller allowing flexibility via programming, modification, and upgrades.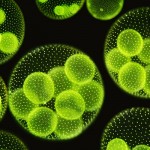 Results showed that the low cost, open source LED system could provide versatile light conditions for microalgae research.