Algae.Tec Launches Innovative Algae-Based Products
Algae.Tec Ltd has launched its Alganics range of products at the Supply Side West 2016 show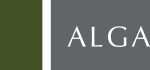 in Las Vegas, considered the world's leading nutraceutical ingredient and solutions tradeshow.
The launch of the Alganics range of products was in conjunction with the company's major customer, Gencor Pacific, a health supplements and nutraceutical company. Recently, Algae.Tec signed an agreement to give Gencor the exclusive rights to bu
y all of the algae oil and powders produced by the Algae.Tec plant in Georgia, U.S. for nutraceutical applications.
View the complete list of products from Algae
Click here