RIT Links up with Synergy Biogas to Explore Production of Biofuels from Algae
Rochester Institute of Technology (RIT) from New York has partnered with Synergy Biogas to explore the environmental benefits of microalgae for wastewater treatment and production of biofuels.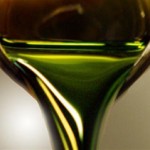 RIT is running a three month pilot programme at Synergy Biogas, where microalgae will be grown in a 1000 gallon tank through a process that can be scaled up to treat 52,000 gallons or 200,000 litres of wastewater a day.
The trial project will demonstrate the organism's ability to consume ammonia, phosphorous and nitrogen from digested biomass and reduce contaminants below state-mandated levels.