NREL Boosts Algae Fuel Yields through Improved Process
National Renewable Energy Laboratory has developed a new biorefinery process to increase the yield of fuel from algae biomass.
In traditional process, the algae produce lipids that get converted into fuels. But NREL, in a previous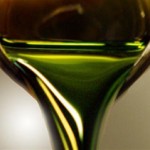 research work used solid-liquid separation process to convert carbohydrates into fermentable sugars which could be converted to ethanol.
In the current work, researchers skipped the separation process and exposed all the algae components directly to fermentation conditions. This yields both ethanol and lipids simultaneously. After upgrading lipids to renewable fuels, scientists obtained a fuel yield of 126 gallons gasoline equivalents (GGE) per tonne of biomass.