New Method Creates Cheap, Environmentally Safe Biofuel
Scientists at the University of Melbourne have developed a new method for making biofuel that is inexpensive and eco-friendly. The new method enables the researchers to deliver carbon di oxide to microalgae which can be used to produce biodiesel.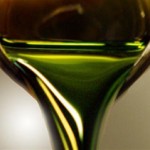 The new technique purifies carbon di oxide from the power station flue gases by absorbing it into a liquid. The liquid is then pumped through hollow fibre membranes which appear like long drinking straws. These membranes can be placed into microalgae beds.  Carbon di oxide directly flows from the liquid into the microalgae culture as the fibre membranes are permeable.
By using this technique, the scientists are able to produce cheap, eco-friendly biodiesel.