Royal Melbourne Institute of Technology in Partnership with World Wide Carbon Credits Australia for Algae Biofuel Project
Have you seen Oilgae's comprehensive report on the attractive product and business opportunities from algae?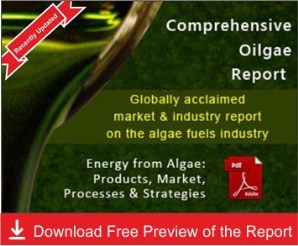 The only report anywhere in the world that scientifically analyses every possible non-fuel product opportunity from algae - in nutrition, animal/fish feed, medicine and pharma, specialty chemicals such as agrochemicals and lubricants, plastics, environmental remediation and more.
Know more about the Comprehensive Algae Business Opportunities report from here .
Royal Melbourne Institute of Technology (RMIT) and World Wide Carbon Credits Australia (WWCC) enter into a multi-million dollar partnership for the development of a project focused on the commercial scalability of algae-based biofuels. This major project is headed by RMIT's Environmental Microbiology professor Andy Ball. Prof Ball is keen on using algae as an alternative fuel source, since traditional fuel crops face the food vs fuel issues and algae overcomes those controversies. Also, algae are more productive than any biofuel crop. Prof Ball hopes to develop processes and technologies that will help making algae biofuels commercially viable.
According to Toby Jones from WWCC, they are keen on working with RMIT, since they are excited about the potential of research being undertaken in the production of high quality alternative fuels and he hopes that this project when scaled up, will offer a commercially viable alternative.