Inland Empire Paper Co. Applying Algae-based Wastewater Treatment
Have you seen Oilgae's comprehensive report on the attractive product and business opportunities from algae?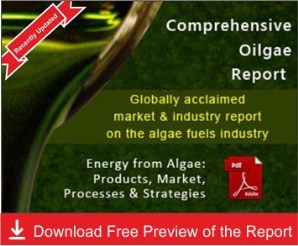 The only report anywhere in the world that scientifically analyses every possible non-fuel product opportunity from algae - in nutrition, animal/fish feed, medicine and pharma, specialty chemicals such as agrochemicals and lubricants, plastics, environmental remediation and more.
Know more about the Comprehensive Algae Business Opportunities report from here .
Millwood-based Inland Empire Paper Co. is studying a new biological technology to reduce the amount of phosphorus in the wastewater it discharges into the Spokane River during its paper-making process.
For about two years, the 100-year-old paper mill has been working with Corvallis, Mont.-based AlgEvolve Inc., to study a wastewater treatment technology that company has developed using algae to remove phosphorus in the wastewater.