Seaweed Biofuel Company, Seattle's Bio Architecture Lab, Struck by Chile Quake
Have you seen Oilgae's comprehensive report on the attractive product and business opportunities from algae?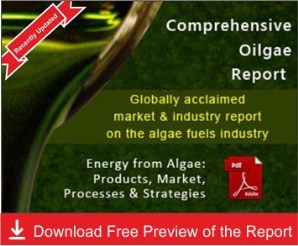 The only report anywhere in the world that scientifically analyses every possible non-fuel product opportunity from algae - in nutrition, animal/fish feed, medicine and pharma, specialty chemicals such as agrochemicals and lubricants, plastics, environmental remediation and more.
Know more about the Comprehensive Algae Business Opportunities report from here .
Seattle-based Bio Architecture Lab, a University of Washington spinoff that's developing microbes to turn seaweed into renewable fuel, has built a big part of its business on relationships in Chile. The company has an office in Santiago, and received part of its initial $8 million venture round from Santiago-based Austral Capital. A Chilean economic development group has poured in another $7 million, local university and oil industry partners are involved, and some permits have been issued to run a pilot project in Chile's coastal waters.
"Fortunately, BAL employees in Chile are safe and accounted for, which is the most important thing for us," says Niki Parekh, Bio Architecture Lab's CEO.