Odessa Public Development Authority to Build Algae Pond for Biodiesel
Have you seen Oilgae's comprehensive report on the attractive product and business opportunities from algae?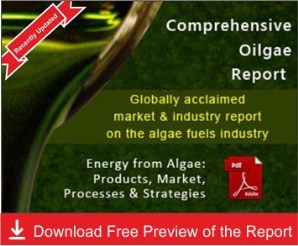 The only report anywhere in the world that scientifically analyses every possible non-fuel product opportunity from algae - in nutrition, animal/fish feed, medicine and pharma, specialty chemicals such as agrochemicals and lubricants, plastics, environmental remediation and more.
Know more about the Comprehensive Algae Business Opportunities report from here .
You are at: Oilgae Blog.
Odessa Public development authority will build an infrastucture to serve an industrial park dedicated to innovative green business. The anchor tenant N.W Industrial service that lease the facility from OPDA for a green waste composting facility, a food waste anaerobic digester and lgae ponds. the composting facility will produce high grade compost, the anaerobic digester will produce 3MW of renewable energy and algae ponds will provide oil feedstock for the odessa biodiesel facility.
This project is known to create 40 direct green collar job.
By the way, have you subscribed to the Oilgae Blog?; How about joining the Oilgae mailing list?; and our forum to discuss on with others?